BRICK PAVER
SEALING+REPAIR
Brick Paver
Sealing, Repair + Power Washing in Macomb & Oakland County, Michigan.
Here at Deccon we are proud to offer our world class services for restoring and maintaining your brick paver patios, driveways, walkways and more. From brick paver power washing and sealing to paver stone sealer stripping, poly sanding and leveling, we do it all. Trust your brick paver repair and sealing to the best in the business!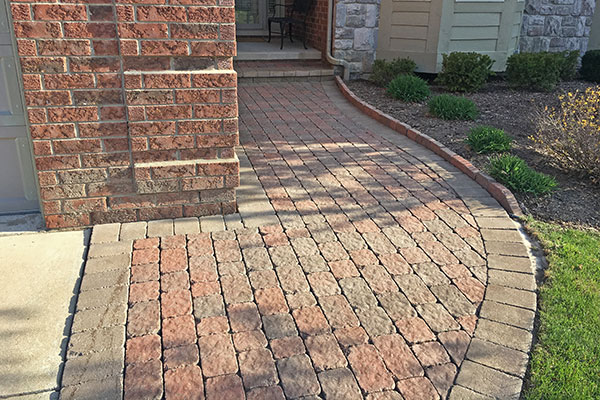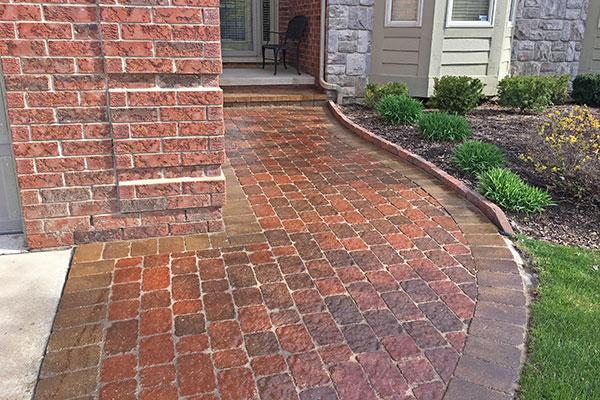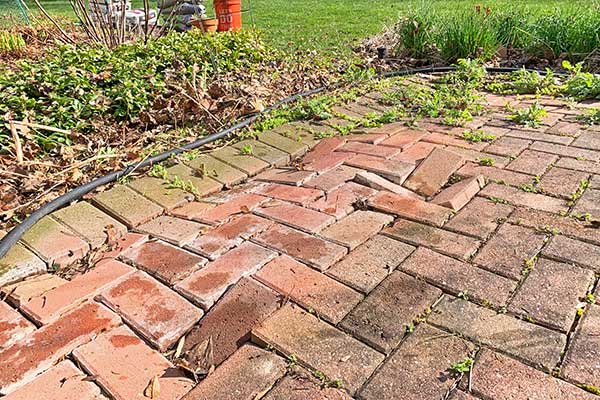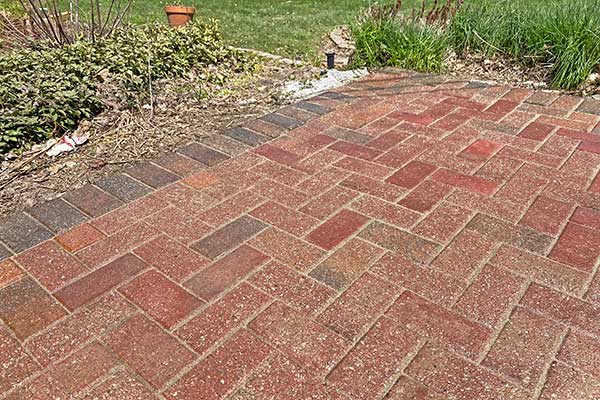 Advantages of Repairing your Brick Pavers by Leveling Patio Stones.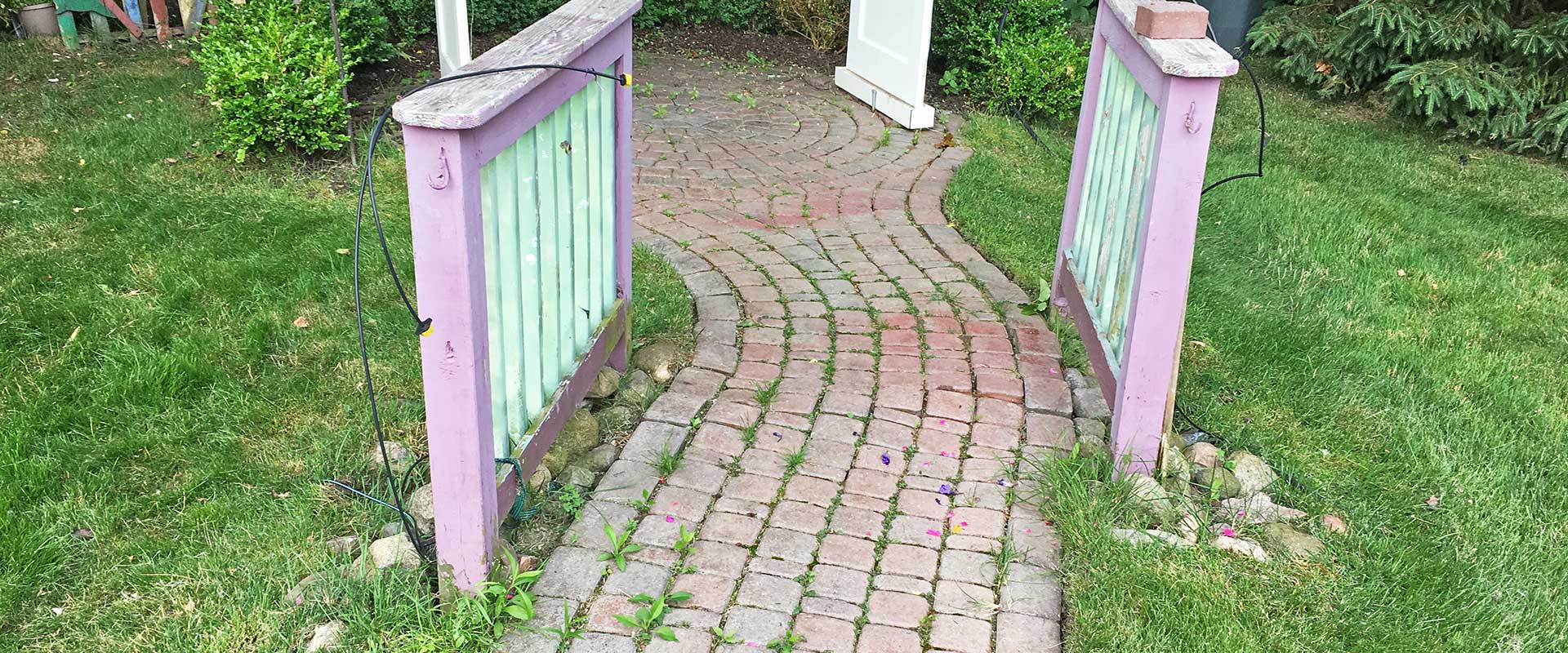 Your uneven or sunken patio pavers will look brand new once again with a professional brick paver repair and leveling service by the expert craftsman at Deccon. Given time, even the best-placed Brick Pavers will start to rise, sink or separate. This movement can create tripping hazards and diminish your homes curb appeal. We begin by carefully removing every unsteady paver stone then add proper support to the foundation. The new base is then compacted with a heavy-duty tamper to ensure a solid base. When this crucial step complete, we then reset all the paver stones back in place and use poly sand to hold them securely. The whole process concludes with brick paver sealing to give your surface a beautiful shine. Call Deccon today and let us asses your project and determine if a brick paver repair service is right for you!
Benefits of Sealing your Brick Pavers.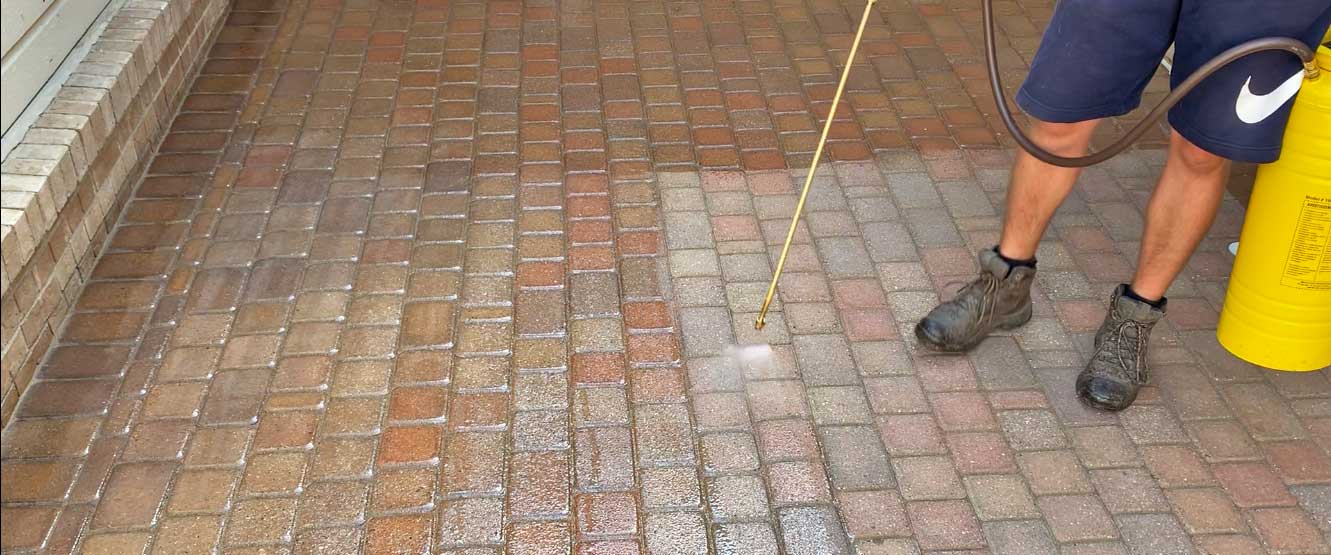 At Deccon, we take brick paver sealing seriously. For example, we have invested countless hours experimenting with different types of sealers to find the best possible solution for our Macomb and Oakland County, Michigan customers. Our sealers are of the highest quality and contain slip-resistant additives to ensure a secure seal that can last throughout the seasons. While many competitors ignore the presence of existing sealers, the professionals at Deccon always make sure they use the ideal amount of sealant, according to the current condition of the substrate.
For instance, some surfaces contain little to no sealer and require multiple coats. In contrast, other jobs include more sealant and require only one application. First, we start by applying concrete sealer by spraying small sections of concrete at a time. Secondly, we back roll the entire job for a clean and uniform finish. Check out our beautiful work in our photo gallery.
The importance of Power Washing your Brick Pavers.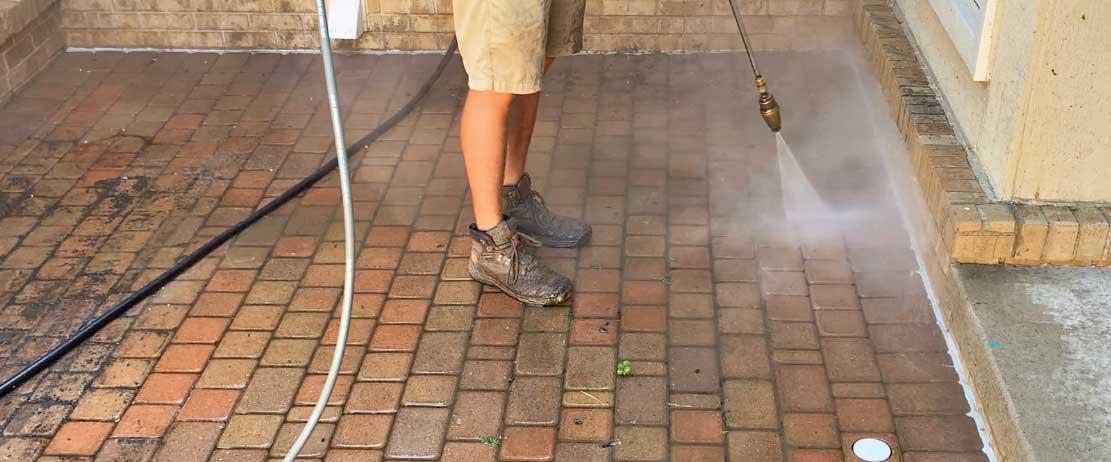 Power washing brick pavers before brick paver repair and sealing is paramount. Otherwise, discoloring and other issues are probable in the future. We take comprehensive care in cleaning brick paver patios and driveways to ensure our sealer will adhere effectively. This way, the sealant will hold up throughout the harsh weather of Macomb and Oakland County, MI. We use commercial grade pressure washing equipment and specialized washing nozzles to give the pavers a deep and thorough cleaning.
Furthermore, adequate time must is required when cleaning your brick pavers, as any pre-existing sand in the joints needs to be entirely removed. Rest assured, you can count on the experts at Deccon to carry out all necessary procedures in an organized fashion. Contact us today for a free estimate on brick paver repairing by clicking here.
Ensure proper placement of your Brick Pavers with Poly-Sanding.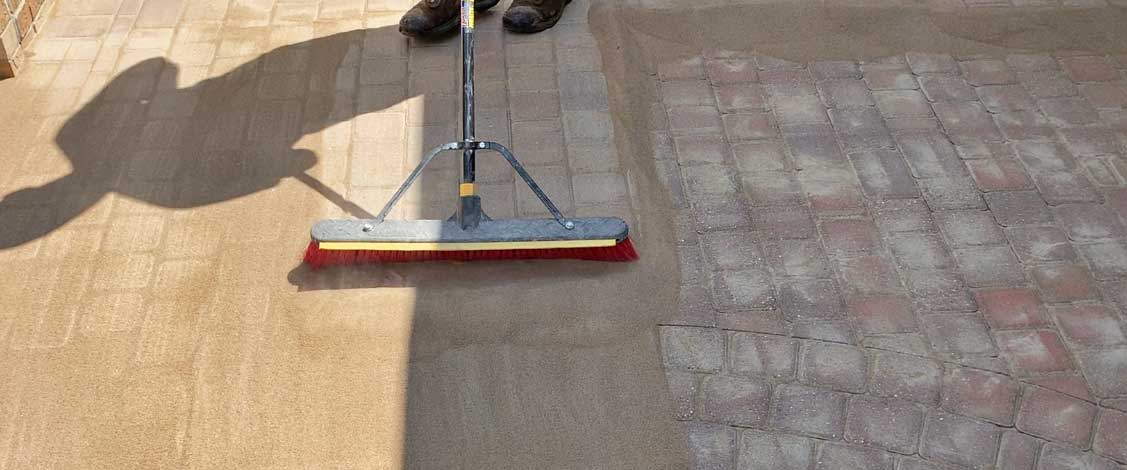 Brick Paver poly Sanding is popular and recommended for all brick paver patios, walkways, and driveways in Macomb and Oakland County, Michigan. Poly sanding is a phase completed before brick paver sealing. Unlike regular sand that washes away with rain, poly sand seals joints effectively. As a result, this prevents water from getting underneath. Otherwise, the pavers can erode the base underneath, and allow freezing in the winter to cause the pavers to rise and shift. Many competitors fail to recognize the difference between regular play sand and brick paver polymeric sand. This is an issue! Poly sand is a NECESSARY element in the placing of your brick pavers.
STAMPED CONCRETE RESTORATION
Dustless Media Blasting
STARTING AT
$3 /sq. ft.
To learn more about sealer stripping click here.
DRIVEWAY
PRESSURE WASHING
STARTING AT
$199
Click here to book a free Estimate.
For the best service in town
CALL US TODAY
586-569-9513
for a free consultation!
Explore our other amazing services.
See what else Deccon can do for your outdoor living space. We offer a variety of outstanding services to help liven up your homes exterior surfaces!
Like & Follow for latest news and project updates
Our service areas
Macomb County
Clinton Township, Macomb Township, Warren, Sterling Heights, Shelby Township, Roseville, Mount Clemens, St. Clair Shores, Utica, New Baltimore, Fraser, Harrison Township, Romeo, New Haven, Armada, Chesterfield, Gross Pointe, Washington Township, Ray Township, Eastpointe
Oakland County
Troy, Southfield, Royal Oak, Rochester, Waterford, Auburn Hills, Novi, Rochester Hills, Clarkston, Farmington Hills, Orion Township, Lake Orion, West Bloomfield Township, Bloomfield Hills, Ferndale, Oakland Township, Birmingham, Madison Heights, Farmington, Bloomfield Township, Commerce Township, Oak Park, Berkley, Clawson, Beverly Hills, Huntington Woods, Orchard Lake, Pleasant Ridge, Bingham Farms, Sylvan Lake, Lake Angelus, Franklin, Milford Township, Leonard, Royal Oak





54864 Congaree Dr, Macomb, MI 48042