SEALER
STRIPPING
AN ECO-FRIENDLY CONCRETE SEALER STRIPPING SOLUTION
PROVIDING MODERN SOLUTIONS FOR PAINT AND SEALER
STRIPPING AND REMOVAL
Eco-friendly
Our concrete sealer stripping method is 100% environmentally friendly. We use nothing but the finest biodegradable materials available.
fast and efficient
Remove layers of unsightly concrete sealer quicker than ever before with the most advanced restoration machinery in the industry.
cost effective
Why replace your cement when you can restore it? Our sealer stripping and color restoration services are a fraction of the price of installing new concrete.
can strip any coating
You name it, and we can strip and restore it. No matter what kind of coating or surface you're dealing with, our specialized equipment can make it look like new again.
Concrete Sealer Stripping Company in Macomb and Oakland County, MI
Removing a concrete sealer, whether the sealer is old, worn, faded, or you don't like how it looks, is one of the most tedious tasks! Rest assured, Deccon Concrete Restoration provides cutting-edge concrete sealer stripping services to the Macomb and Oakland County, MI area. Our stripping method can remove sealant, paint, or virtually any coating from a variety of surfaces, including stamped concrete, exposed aggregate, brick pavers, and traditional cement. Our sealer stripping method is performed without the use of harmful chemicals and, therefore, will not damage the surrounding landscape. Our concrete sealer stripping services are also very affordable and a great alternative to replacement. This stripping method is faster, cleaner, and more eco-friendly than any other sealer and paint stripping/ removal technology on the market today! Let the professionals strip your concrete patio, walkway, pool deck or driveway and restore its original beauty.
DUSTLESS BLASTING
The best solution for concrete sealer stripping in Macomb County and Oakland County, Michigan
Deccon Concrete Restoration is proud to offer the premier solution for concrete sealer stripping and restoration in Macomb and Oakland County, MI. Welcome to Dustless Blasting! Sometimes traditional power washing and chemicals cannot get rid of or restore faulty sealant or an unsightly finish. Dustless Blasting's innovative technology can strip and remove all sorts of concrete coatings. Sealer, paint, varnish, and epoxy will remove with ease, all while being 100% chemical-free and eco-friendly. Dustless Blasting works wonders for a variety of residential or commercial applications, including but not limited to, stamped concrete, exposed aggregate, brick pavers, and traditional concrete surfaces.
Let us walk you through the process step by step and make it as comfortable and pain-free as possible by calling 586-569-9513 today. Also, check out our fantastic concrete sealer stripping reviews on Google by clicking here.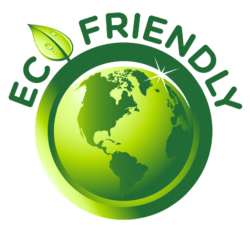 Before Stripping Concrete Sealer
No matter what your cement looks like, the savvy staff at Deccon can tailor a solution that best fits your needs. Allow the concrete sealer stripping professionals to properly restore your stamped concrete surfaces using the latest Dustless Blasting machinery.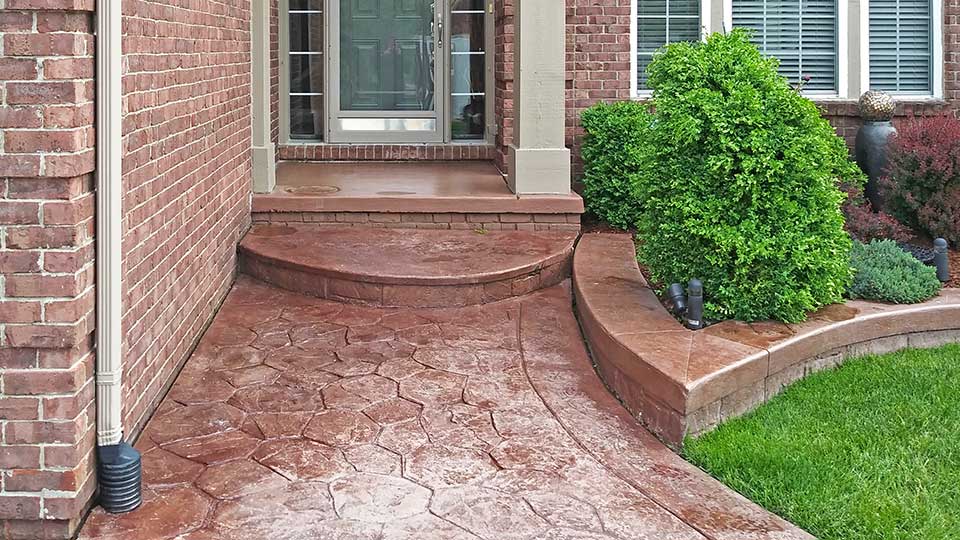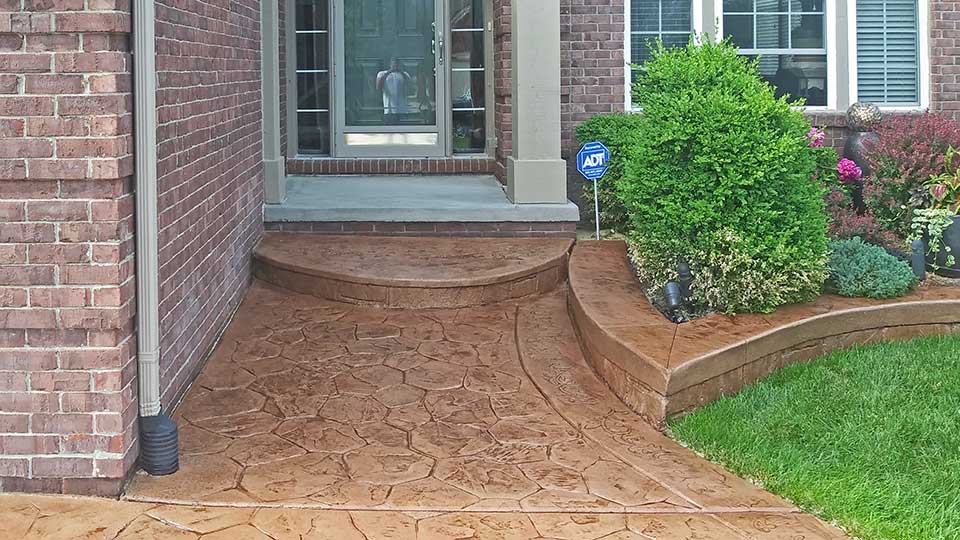 After Stripping Sealant and Color Restoration
Another gorgeous walkway and patio stripped and restored by the talented team at Deccon in Sterling Heights, MI. The terra-cotta color pictured on the left is a classic yet elegant look that compliments any outdoor living area.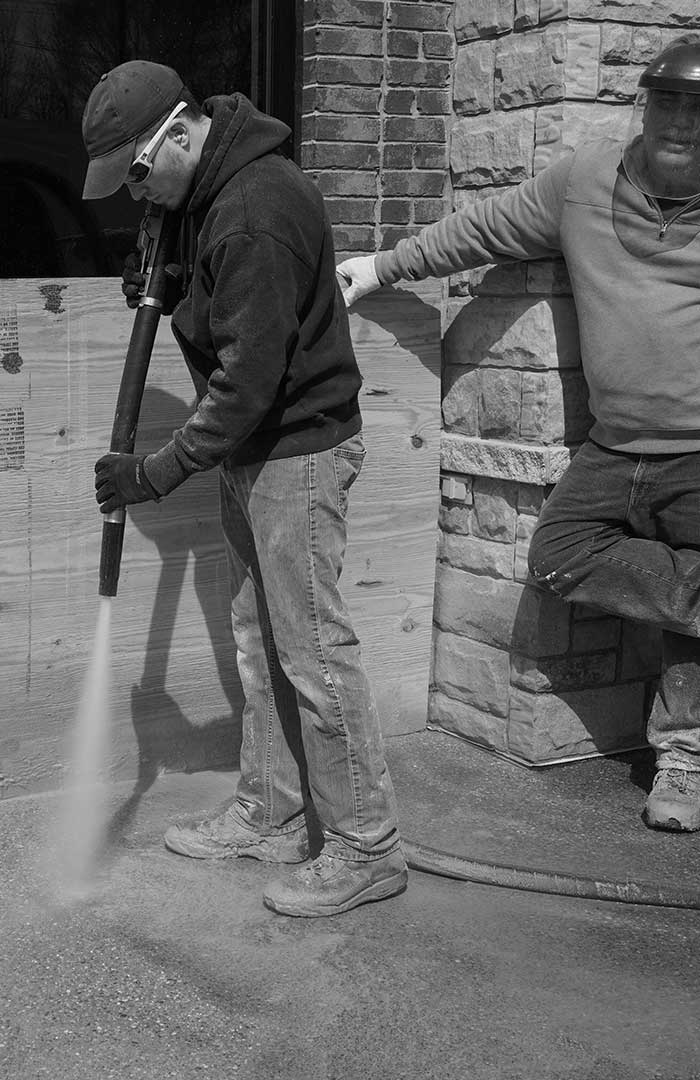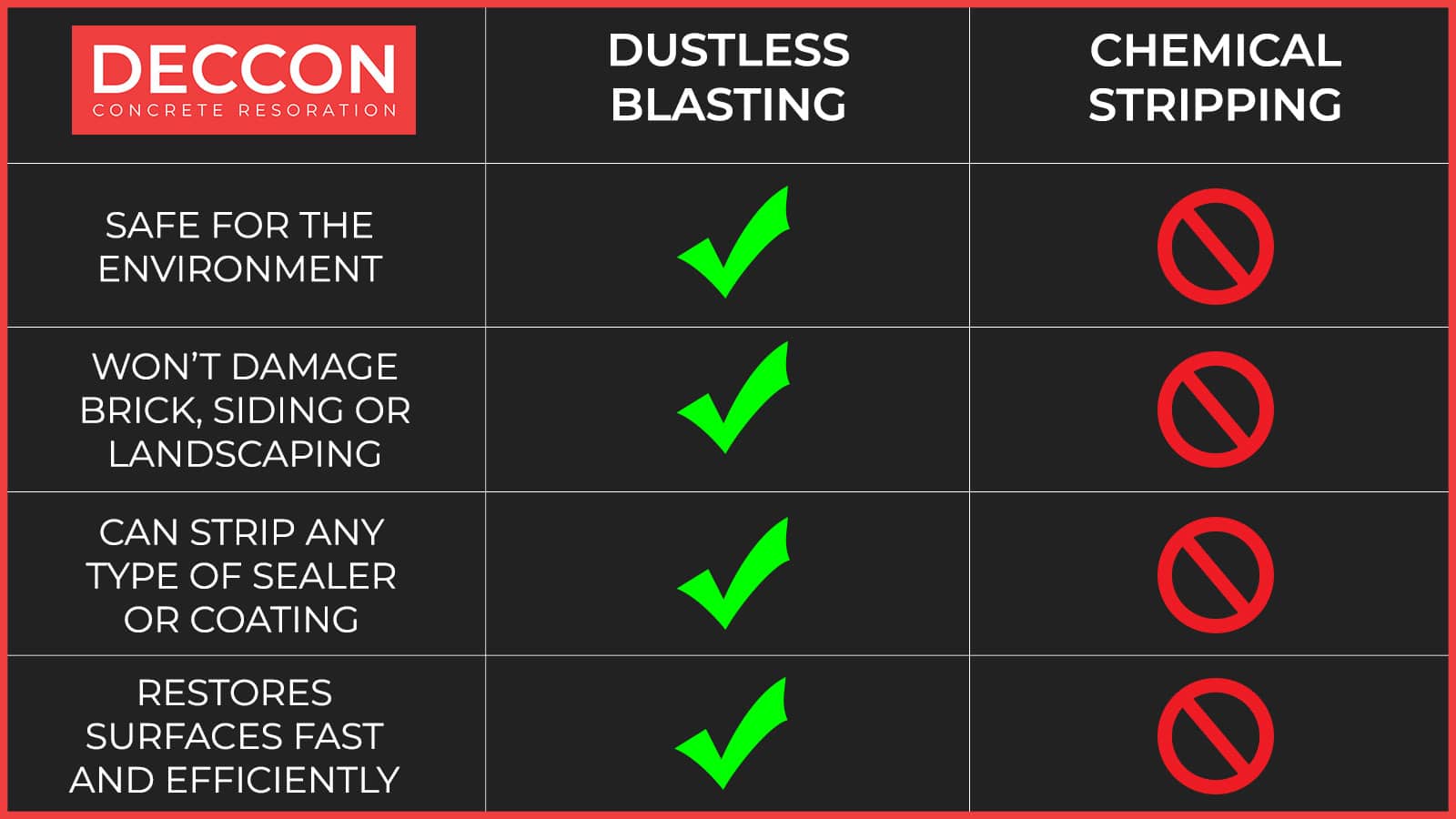 What our customers have to say about their sealer stripping experience
Karen M
"I couldn't be happier with the results that Deccon gave me. They brought my patio back to life! And it was in REALLY bad shape. I'm hoping to upload before and after pictures. I'm really happy with the outcome and quality of work, and I liked that Antonio always answered phone calls/messages promptly, showed up when he said he would, on time, and did exactly what he explained he would do. I would highly recommend this company."
Todd Richart
"I called Deccon Tuesday. They quoted me over the phone with pictures of my patio and walkway. It is now 4pm on Thursday and my patio looks like new! Not only did they do a much better job stripping sealer and power washing my patio then previous companies, they reapplied new coloring to really bring out the multi toner appearance in my patio. Very professional, timely, and great follow through! Highly recommended!"
Pete G
"Great company! Antonio and Anthony did a great job and very professional .. I highly recommend DECCON CONCRETE.. My walk way was stripped and resealed .. The work exceeded my expectations wonderful job …"
Ryan Gennero
"Antonio and Anthony delivered exactly as promised. I hired them to remove white and grey paint from about 2000sqft of concrete on my porch, walkway, and around my inground pool. Antonio came out within 48hrs of contacting him to quote, we decided on a price and schedule 2 weeks out, and they showed up on time and completed job on schedule. Showed up with a 5 man crew and worked from 8am-8pm to get it all done in the same day. Very satisfied with the work and my patio/porch/walkway all look MUCH better now including compliments from the neighbors. I would recommend Deccon as a very professional, organized, and motivated company who get it done! Thanks guys!!!"
Our Beautiful Restoration Projects
Sealer stripping restoration before and after photos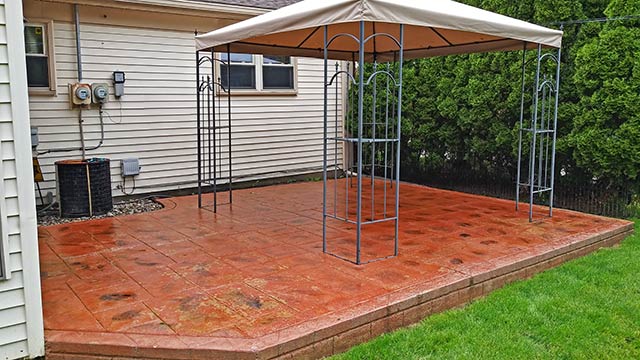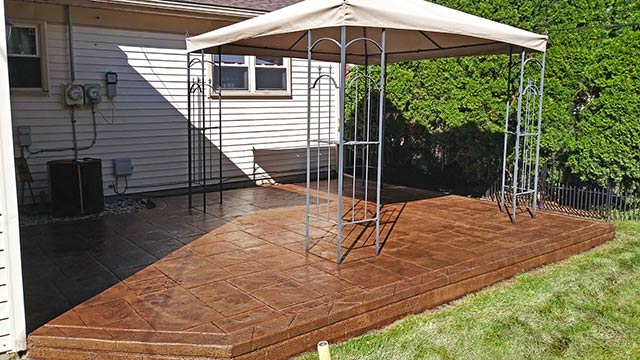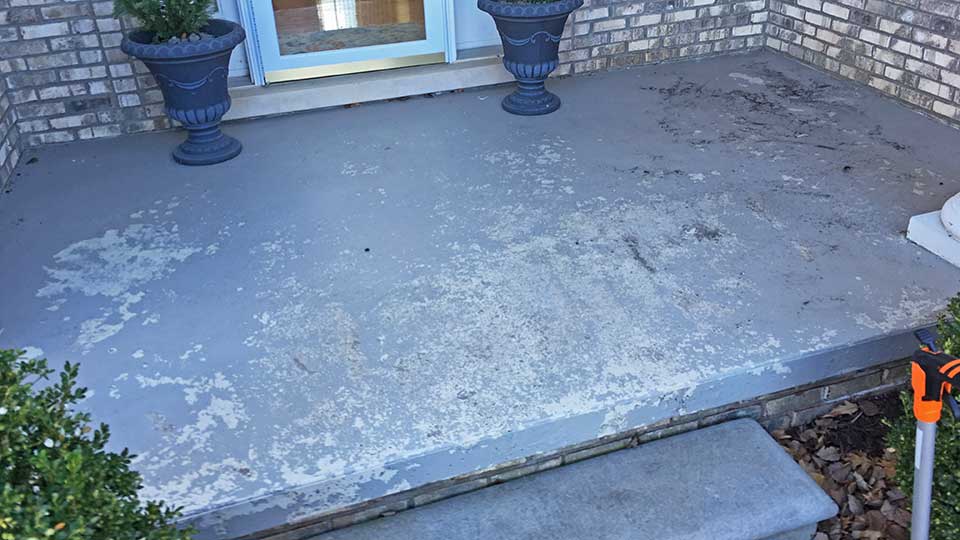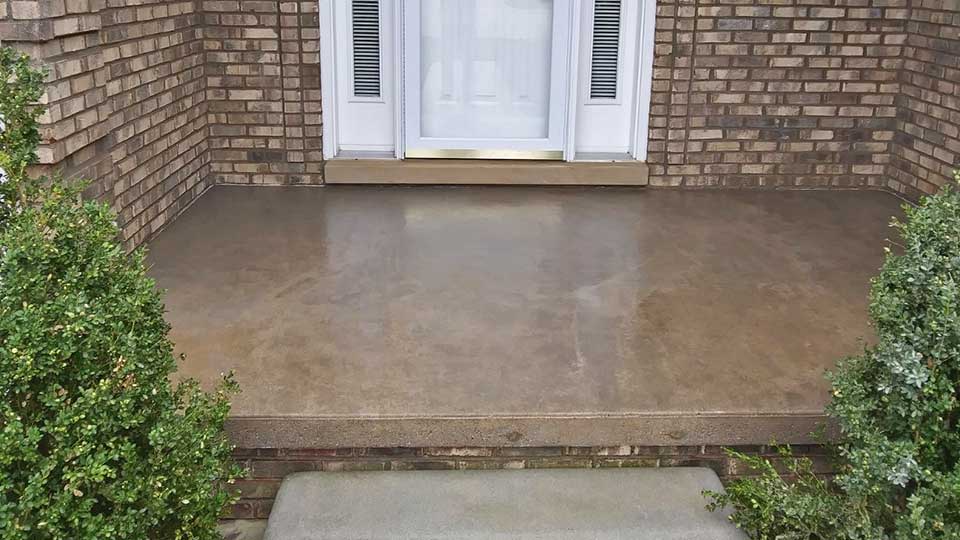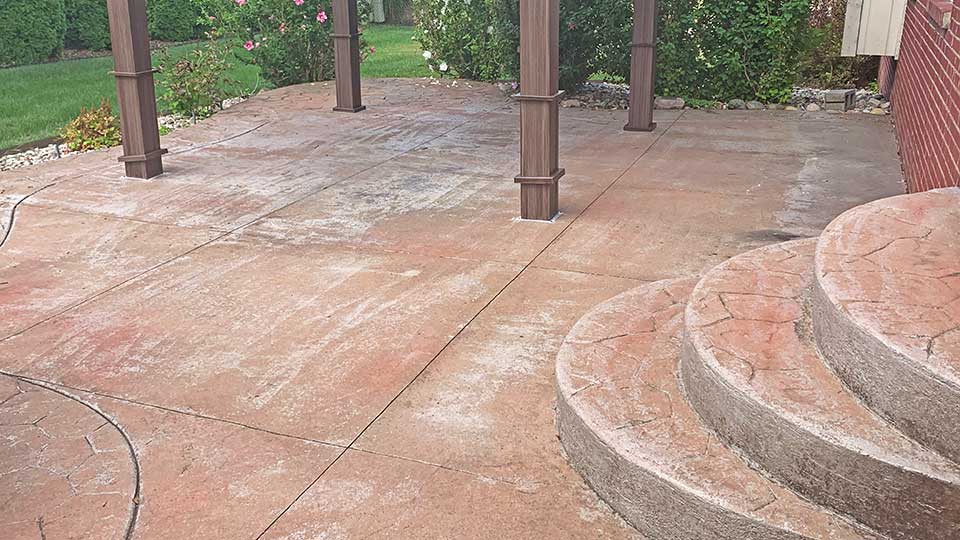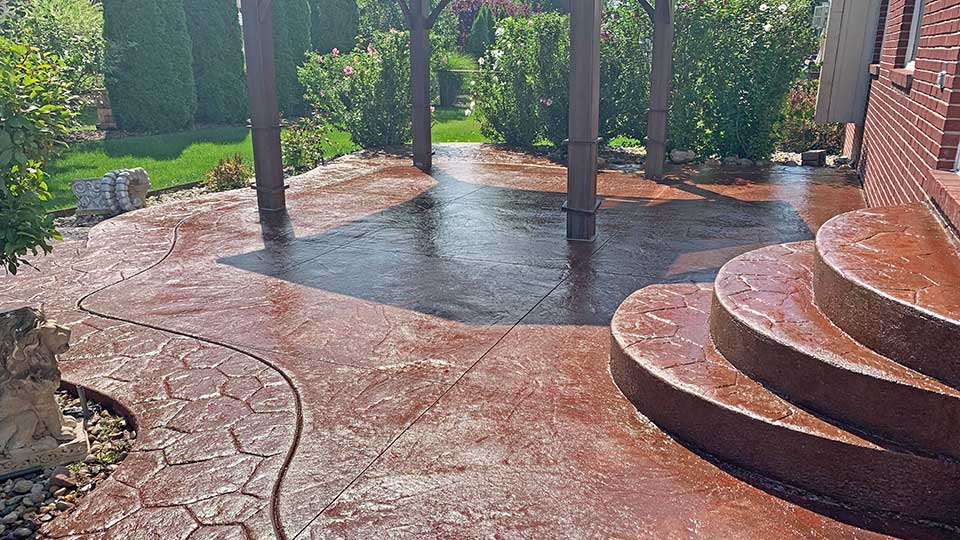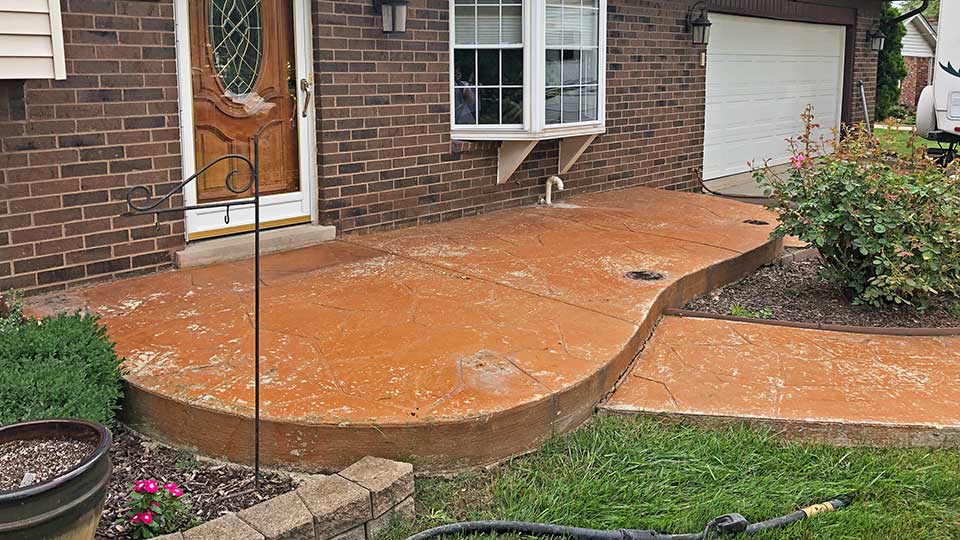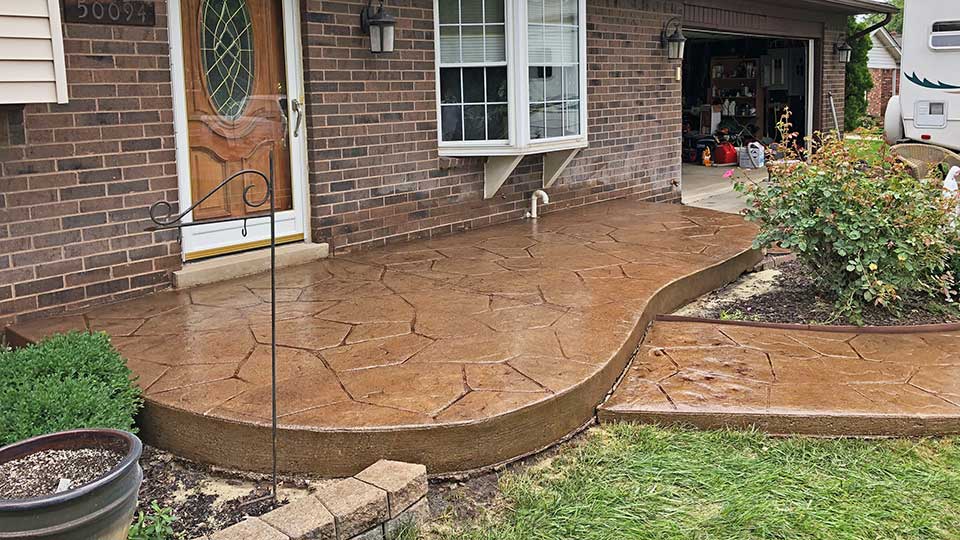 100+
JOBS STRIPPED AND RESTORED
100k+
SQUARE FEET STRIPPED
100%
CUSTOMER SATISFACTION

54864 Congaree Dr, Macomb, MI 48042