Leading the way in decorative concrete sealing and restoration!
Stamped concrete sealing, exposed aggregate sealing, brick paver repair and concrete driveway sealing company in Troy, Michigan
STAMPED
CONCRETE
SEALING COMPANY
TROY
EXPOSED
AGGREGATE
SEALING COMPANY
TROY
BRICK
PAVER
REPAIR COMPANY
TROY
CONCRETE
DRIVEWAY
SEALING COMPANY
TROY
POWER WASH & SEALING STARTING AT
$499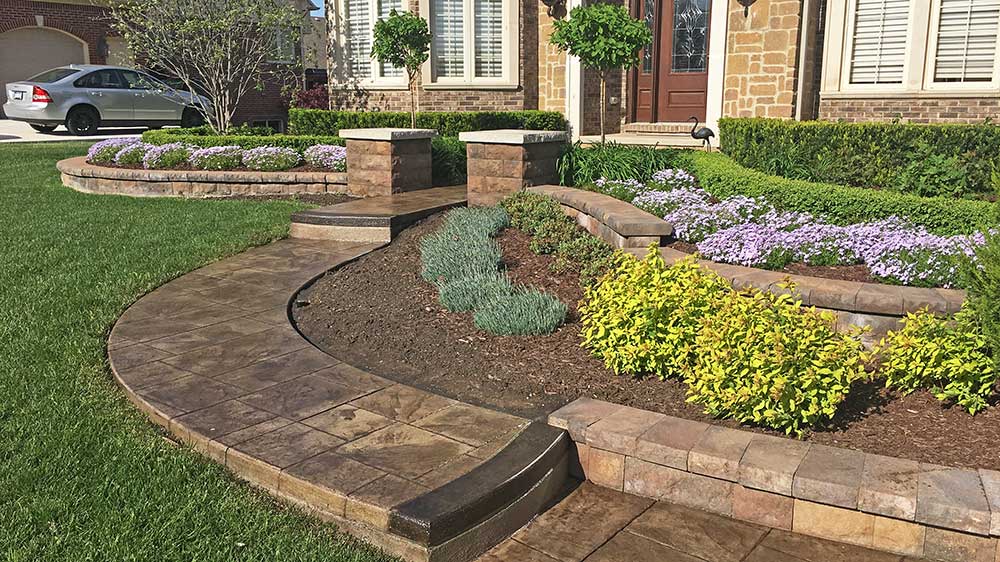 By choosing Deccon
you're choosing a concrete sealing company in Troy, MI that will stand with you at your job site every step of the way. We listen to every detail, and make your dream a reality. Ensuring a luxurious, comfortable, worry-free experience.
Outstanding Customer Service
The team at Deccon takes the upmost pride in delivering the best client experience available. We discuss every aspect of your project ensuring 100 % satisfaction at all stages of the process.
Unmatched Workmanship
Our vast knowledge and ability in concrete surface maintenance and restoration was passed down from multiple generations of family in the concrete industry. Therefore, we ensure our materials and equipment are tested and proven to yield the absolute best results. 
Absolutely Amazing Results
The artisans at Deccon always take an unhurried approach on every job site. Our team is measured and meticulous making sure everything gets completed to your expected finish.
Concrete Sealing Company Services in
Troy, MI
We offer maintenance and restoration services on all types of cement surfaces including stamped concrete, exposed aggregate, brick pavers repair and concrete driveways to name a few. Our services range from a typical power wash and seal to completely stripping your concrete sealer and re-coloring the surface. Take a look at our concrete sealing services we have to offer. 
A Troy, MI Stamped Concrete Sealing Company you can Trust.
We are proud to offer the highest quality stamped concrete sealing and power washing services in Troy Michigan. Our stamped concrete sealing company in Troy will make your surface glisten and also give you superior protection against stains and surface erosion in Macomb and Oakland County, MI. Moreover, all of our professional grade sealants contain slip resistant additives and will also help preserve the color of your stamped concrete surface. Lastly our stamped concrete sealers are proven to be at the pinnacle in regards to quality and performance. Let the professionals at Deccon properly assess and determine what is the best kind of sealant for your project.
Top rated Exposed Aggregate Sealing Company in Troy, MI.
Deccon Concrete Restoration is pleased to offer our Exposed Aggregate Sealing Services in Troy, MI. Sealing your exposed aggregate will enhance the appearance by adding a wonderful shine all while serving as a safe guard against stains and weathering. The aggregate sealers we use in Troy are of the highest quality available on the market today. Ultimately, sealing exposed aggregate in Troy, MI will provide your concrete patio, walkway or driveway protection for years. Trust all of your aggregate surfaces to the leader in concrete maintenance and restoration. Call today for a free estimate!
A Troy, MI Brick Paver Sealing Company that Cares About Quality.
Over time your brick paver surfaces will need to be maintained. Deccon Concrete Restoration is pleased to offer our Brick Paver Repair & Sealing Services to the Macomb County and Oakland County, MI area. Sealing your Brick Pavers will enhance the appearance by adding a gorgeous shine all while being a safe guard against stains and erosion. Furthermore, applying a sealant to your pavers will also extend the longevity of the sand in between the stones ensuring proper placement. Seal your patio, walkways or driveway today and experience protection for years.
Brick Paver Repair Company in Troy, MI.
Brick paver repair in Troy, MI is necessary if your pavers or patio stones are starting to rise, sink or shift. If this movement has occurred to your paver patio, walkway or driveway, no need to worry the craftsman at Deccon have you covered. Brick paver repair in Troy is a great way to enhance your homes curb appeal and also protect your family and friends from potential trip and fall accidents due to uneven brick placement. Ultimately, a brick paver repair and leveling service will make your paver stone surfaces look brand new again. Contact us today for a free same day consultation .
The Best Concrete Sealer Stripping Company in Troy, MI.
Deccon Concrete Restoration is proud to offer our concrete sealer stripping services to the Macomb and Oakland County, MI area. Our stripping method can remove sealant, paint or any type of coating from a variety of different stamped concrete, exposed aggregate, brick paver or traditional cement surfaces. Our sealer stripping is performed without the use of harmful and toxic chemicals and will not harm the surrounding landscape. Let the professionals strip your patio and walkway today and restore its original beauty. Learn more about what our concrete sealing company in Troy can do for you!
Why use Deccon as your Concrete Driveway Sealing Company in Troy, MI.
Allow the professionals at Deccon to seal your concrete driveway in Troy, MI. Using a penetrating sealer on your driveway will create a chemical reaction therefore providing long lasting protection. In addition, penetrating sealer will seal the pores of your cement driveway creating a water resistant barrier. Most importantly, in the winter months when freeze-thaw damage is most prevalent. Water seeps into the surface and freezes quickly due to rapidly dropping temperatures, this will cause small surface cracks, chipping and erosion of the driveway. Protect your driveway for years to come by calling Deccon today! Learn more about our concrete sealing company in Troy by clicking below.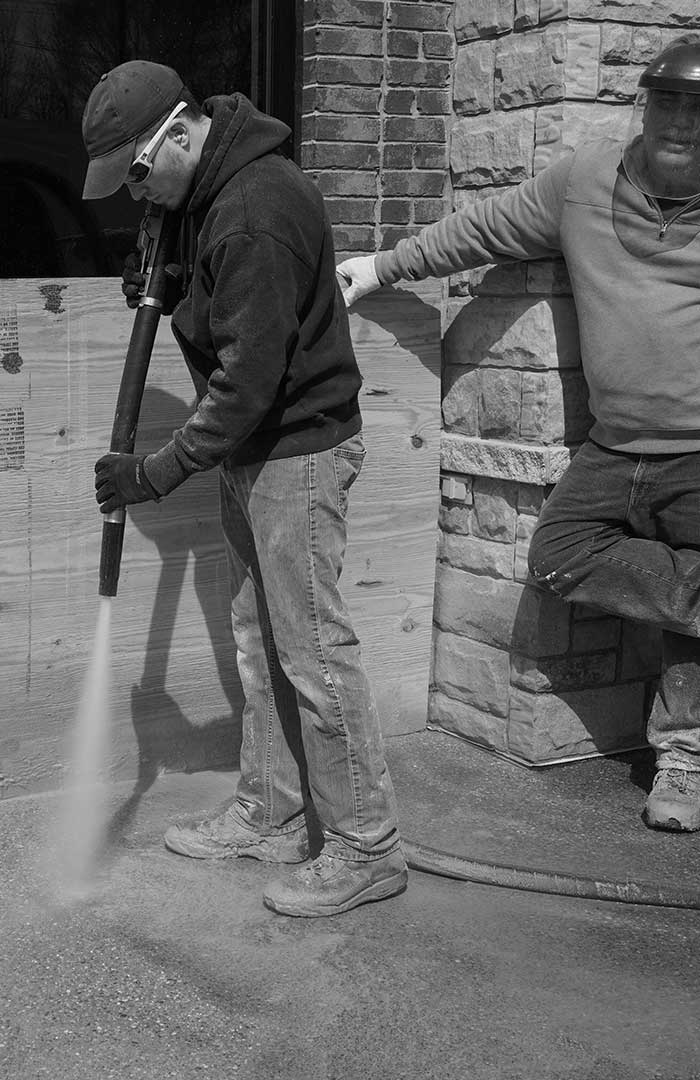 SEALER REMOVAL
WE OFFER AN ECO-FRIENDLY SOLUTION TO CONCRETE SEALER STRIPPING
Dustless Blasting can strip sealant, paint or virtually any coating from a variety of surfaces including stamped concrete, exposed aggregate, brick pavers and traditional cement in Troy, MI. 
Dustless Blasting starting at $3 /sq. ft.
Additional Maintenance 
Services
Providing the best decorative concrete and brick paver services in Troy, Michigan. 
Decorative Concrete Sealer Treatment 
Stamped Concrete Staining + Coloring
What our
customers have to say
More reviews on our concrete sealing company in Troy, MI can be found on google by clicking here.
"I was recommended to call Deccon to antique and seal my stamp concrete patio. I called Antonio to stop over to talk about his procedure and his recommendations. I was 100% stratified the way he wanted to stain the borders, antique and seal my patio. I had the quote the next day and it was $100.00 cheaper with better sealer that I was quoted by another company. We agreed on a start date and they where on time and finished the job in 9.5 hours doing 1500 square feet! Anthony stopped by the next day to look for any touch up if needed. I attached 2 pictures of Antonio & Anthony staining my border before they antique and sealed. You won't be disappointed!!!"
– Ed Lapierre
"Wow, what a great experience with Deccon Restoration! From start to finish, very fast, and professional. Very communicative, from my first inquiry (fast quote/response follow up), we exchanged text messages w/pictures of the patio for accurate quoting, they arrived promptly when scheduled, and kept me posted of progress, even sending a video of how much DIRT was coming off with the power washing! These guys understand communication and professionalism, and respect the time of their customers. This has literally been the best contractor experience I've ever had!"
– Mike Christiansen
"I called Deccon Tuesday. They quoted me over the phone with pictures of my patio and walkway. It is now 4pm on Thursday and my patio looks like new! Not only did they do a much better job stripping and power washing my patio then previous companies, they reapplied new coloring to really bring out the multi toner appearance in my patio. Very professional, timely, and great follow through! Highly recommended!"
– Todd Richert
"PERFECT JOB!!! Antonio and Anthony did a great job power washing and resealing out exposed aggregate patio and walkways. I have done this before myself and can say it looks much, much better having it done professionally."
– Brian Mariuz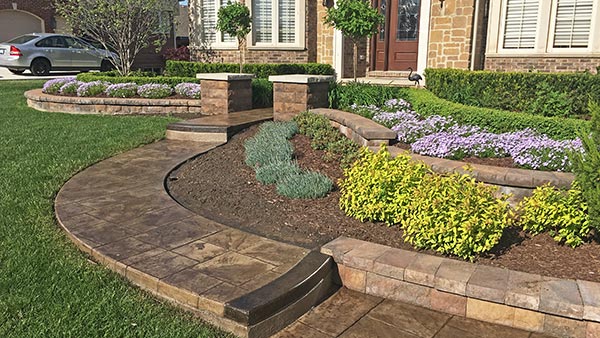 Blog
Latest news and project updates. ***COMING SOON***
Let Deccon enhance your outdoor living space.





54864 Congaree Dr, Macomb, MI 48042